Richard Mille pays homage to Japanese culture with the RM 47 Tourbillon Time of the Samurai watch.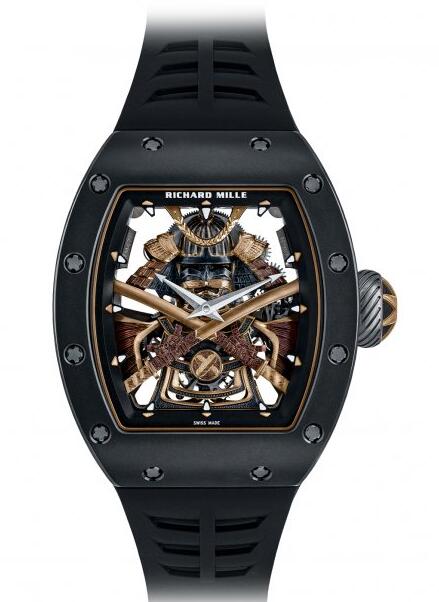 As a young brand, Richard Mille has quickly become an industry leader in the luxury watch market, and the brand continues to incorporate many cultural elements into its collection of women's watches, attracting customers from all over the world. Recently, Richard Mille impressed with the RM 47 Tourbillon Time of the Samurai, inspired by Japanese heritage. This will be the most unique and expensive watch in the world.
Proud to announce the latest addition to the highly anticipated line of samurai-inspired watches, paying homage to Japan's traditional martial arts class. According to information shared by the brand, the watch, which is limited to 75 pieces, grew out of an idea between Richard Mille and Richard Mille's partner, Fernando Alonso, a lover of traditional Japanese art and Lover of samurai principles.
Pushing creativity to the limit, the RM 47 Tourbillon follows the brand's traditional tonneau silhouette, featuring a lightweight TPZ black ceramic case with 18k gold accents. The dial will always be the most recognizable, this 3N gold samurai armor is meticulously hand-finished by engraver Pierre-Alain Lozeron and his wife Valérie Lozeron, so authentic and unique, no two are alike. Pierre-Alain Lozeron adds that it took a total of 16 hours of engraving and 9 hours of painting, and more than a day to obtain the 11 details that make up the Samurai, which are perfectly integrated on the front and back of the watch.
The Calibre RM47 hand-wound movement powers the RM 47 tourbillon with a 72-hour power reserve. The sapphire caseback gives you a closer look at the inner workings of the movement, while the number plate is engraved on the back. The RM 47 Tourbillon is a sporty timepiece that fits snugly around the wrist with a comfortable black rubber strap.