Crazy Love – Frank Muller's Blue Cintrée Curvex Crazy Hours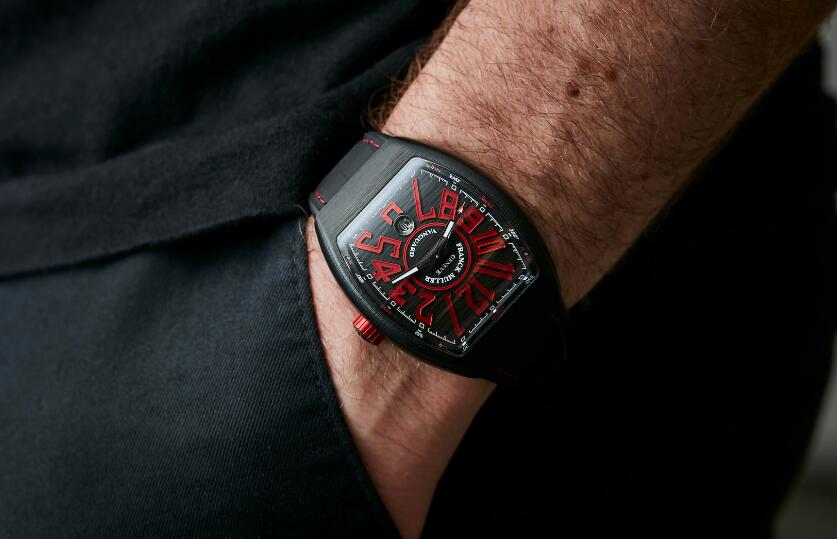 We often talk about iconic or iconic models or shapes in the brand's lineup, such as Franck Muller and its unique Curvex collection. We rarely talk about the trademark complexity of a brand because it is far less likely that a brand will have such a strong association or identity with a specific function, but Frank Muller can claim it again with their Crazy Hours.
The Crazy Hours complication is the invention of the watchmaker of the same name, born in 2003. It's ingenious and simple. The complication consists of a regular automatic movement with a jumping hour module stacked on top. This clever combination means that the hour hand beats around the dial at seemingly random intervals – hence the "crazy" hours. While the hours do not follow the traditional incremental clockwise arc, the hands do follow a logical sequence around the dial, as each successive number lies on an arc of approximately 150 degrees from its predecessor. However, the effect appears to be random. It's a clever and playful interpretation of traditional timekeeping and Frank Muller's unique interpretation of the passage of time. This limited-edition 'Blue Tones' style comes in a range of muted colors exclusive to Asia, with other options including vibrant purple or bright orange. This blue version, especially with the steel case, is just right – colorful, but not overpowering. The case itself measures 32.1mm wide, 45.1mm high and 9.35mm thick. The bezel is set with a row of solid diamonds weighing 2.81 carats. The dial is characteristic of Franck Muller: the crazy hours are heavily painted against the backdrop of a vibrant sun mark.
All in all, this pastel shade inspired by Franck Muller's hottest pieces is perfect for summer.