Big Bang Tourbillon Automatic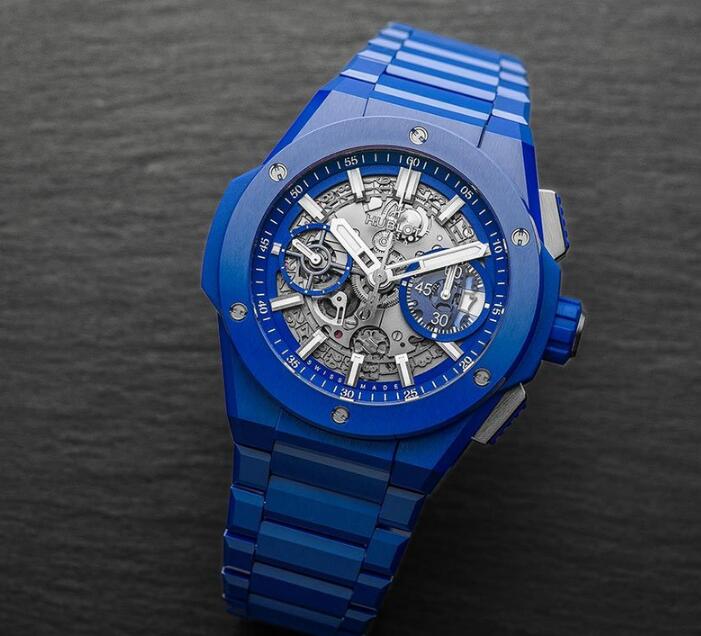 Big Bang Tourbillon Automatic Purple Sapphire
At LVMH Watch Week 2021, Hublot unveiled the insane Big Bang Tourbillon Automatic Orange Sapphire, which includes a new tourbillon movement (calibre MHUB6035) powering this orange dream watch.
This year, Hublot continues to explore the perfect translucent coloration of the Big Bang Tourbillon Automatic Purple Sapphire.
Fun fact: Hublot achieves this particular purple hue through a composite material made of aluminum oxide (Al2O3) and chrome.
With a three-day power reserve and a high-performance micro-rotor, the MHUB6038 tourbillon calibre strikes the perfect balance between maintaining the lightness and beauty of a skeletonized movement with the ease and comfort of an everyday self-winding watch.
Colourful Big Bang monolithic ceramic celebratory element
In 2020, Hublot launched the Big Bang Integral, paired with the brand's first one-piece metal bracelet, which was both disparaged by industry observers and praised by consumers.
But today, at Watches & Wonders 2022, Hublot unveiled the Big Bang Integral Ceramic, which represents the elements of water, earth and wood. Available in four monochrome colours, each limited to 250 pieces, buyers can choose from vibrantly coloured ceramic cases in indigo, jungle green, sky blue and sand beige. Without a doubt, the new Big Bang Integral Ceramic will be one of the must-have watches this summer.